If you have concerns about the Coronavirus, you're not alone. Many Massachusetts residents are staying indoors and avoiding nonessential travel to decrease the risk of exposure. If you've postponed auto maintenance because you don't feel safe traveling to your Toyota dealer, schedule an appointment at Orleans Toyota. With Prime Pickup & Delivery, you can stay in the safety of your home and service your Toyota. Did we mention that our pickup and delivery is free?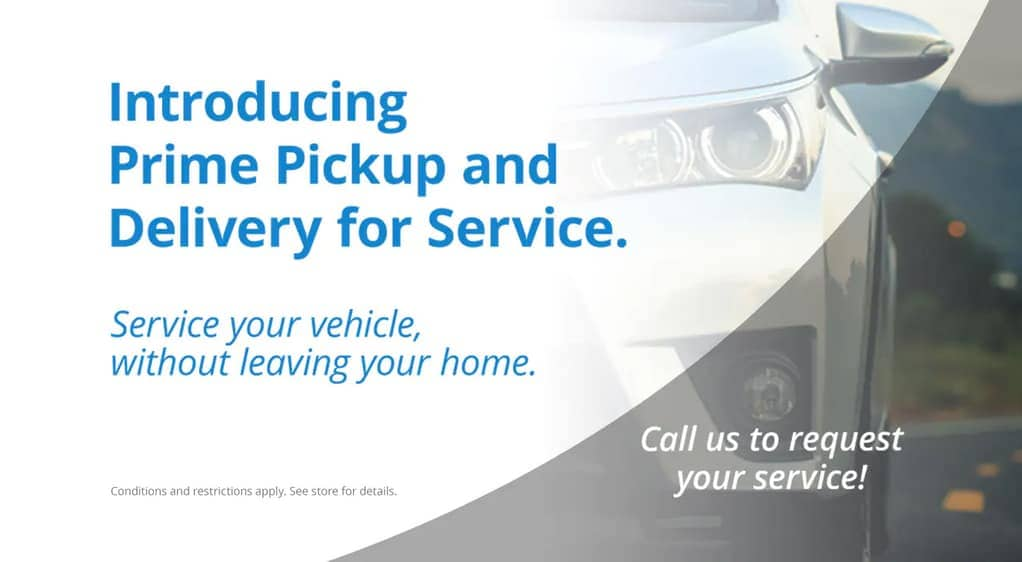 What is Prime Pickup & Delivery?
At Orleans Toyota, serving Brewster, we've taken many extra precautions to keep our service center open. We're using EPA-approved cleaners to sanitize the facility, and our factory-trained technicians are practicing the appropriate means of social distancing. Aside from top-notch cleanliness, we've also instilled Prime Pickup & Delivery for customers around the Dennis area. If you need to schedule a service appointment, you can do so by calling Orleans Toyota, serving Wellfleet, MA.
When you take advantage of our free pickup and delivery service, here's what you can expect:
An Orleans Toyota team member will arrive at your home or work address to pick up your car.
They will bring your car to the Orleans Toyota service facility and perform a round of auto maintenance.
After performing the requested repair, the team member will return with your freshly-serviced car.
What Services Does Pickup & Delivery Include?
When you take advantage of Prime Pickup & Delivery at your Eastham-serving Toyota dealership, you'll get to service your vehicle without stepping foot outside your Massachusetts home. Our free pickup and delivery service includes all the popular auto repairs that keep your car up and running in Orleans, MA.
Wheel alignment
Brake inspection
Oil and filter change
Tire rotation and balance
Wiper blade replacement
Battery installation
Engine tune-up
Transmission repair
Check engine light diagnosis
Multi-point inspection
Filter replacement
Are You Ready to Schedule Pickup & Delivery Service Near You?
To keep our Massachusetts families safe during the Coronavirus, we're proud to offer Prime Pickup & Delivery - free of charge. When scheduling your next service appointment, let us know if you'd like us to come to your home and pick up your Toyota car, truck, or SUV. Our Orleans-based service staff will handle all the details to make the process stress-free, straightforward, and safe during these challenging circumstances. Contact Orleans Toyota today.